The armed forces of Syria reported attack of Israeli Jets on Masyaf 'chemical weapon site' of Syria. The army has said that the attacker jets have hit a military post in western part of their country, where the Western powers had suspected that chemical weapons are made.
The army has reported further that jets were fired from a Lebanese airspace and killed two of their soldiers appointed at the military post. The monitoring group based in UK reports that scientific research centre was attacked that stored surface-to-surface missiles. This Observatory for Human Rights reports that rockets hit Scientific Studies & Research Centre (SSRC) as well as some military camp in nearby vicinity that's used for storage of short range missiles.
The rockets were fired on the base near Masyaf, which is located about 22 miles of Hama that caused deaths of two army personnel and material damage.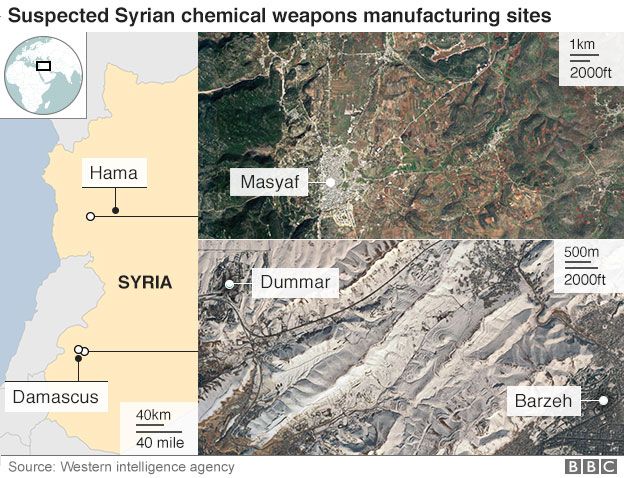 The Syrian army said that Israel was attacking them to heighten the morale of jihadist groups of Islamic State.  They warned Israel for future of "the dangerous repercussions of such hostile acts on the security and stability of the region".
Historical Analysis of Israeli Jet Attacks Before Masyaf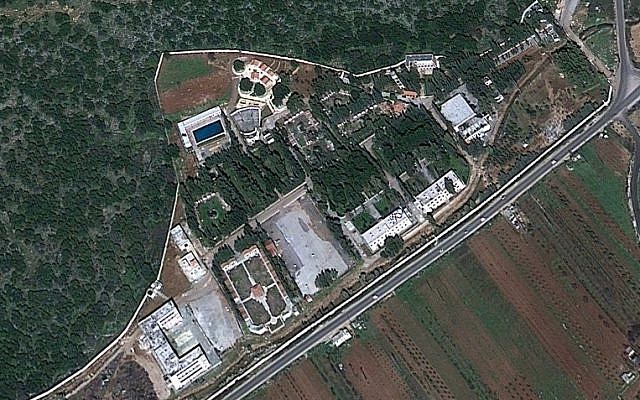 Israel carried out hidden jet attacks on ammunition sites of Syria even before. The Israeli media has not commented on the attack till now. The attack took place next day after the UN human rights' conclusive decision on April bomb attack, killing 83 people, on some rebel-town came out. The investigators concluded that the jet which had dropped bomb belonged to Syrian Air Force and it contained the agent Sarin in it.
Bashar al-Asad, president of Syria, insists that the forces had destroyed completely their chemical arsenal due to a deal arranged by US and Russia after the Sarin attack in 2013.
According to BBC reports collected from western agencies, three different branches of SSRC including Masyaf, Barzeh and Dummer (later two are located outside Damascus), were producing chemical ammunitions. They were violating the deal done with US in 2013.
Syrian government has labeled the SSRC as civil institute of research but US accused it for developing non-conventional military ammunition and being involved in delivering them.
Israel is not unaware of growing Iranian power and Hezbollah, the two strict supporters of Syria along with Russia. The jet attack is clear warning to Syria and its supporters against taking any steps of rivalry. Israel transfers no more sophisticated and best weapons to Hezbollah
Chief of Israeli Air Force once reported that around 100 air strikes were carried out by them during the past five years, Amos Yadlin, who is former leader of Israeli intelligence tweeted that the Masyaf strike was nothing on routine and it was an intentional attack on "Syrian military-scientific centre for the development and manufacture of, among other things, precision missiles".
"The factory that was targeted in Masyaf produces the chemical weapons and barrel bombs that have killed thousands of Syrian civilians," he added.
The Israel-Syria situation definitely is nothing normal and a great battle may set in if Syria and its allies stood up against Israel and its allies including US. Whether Syria considers the warning or not, is not a question. What is more important is that Israel is not unaware of development of military power in and around Syria.
Read: Turkey, Iran and Russia Troops to Be Deployed In Safe Zone of Idlib