On Friday, Jonathan Baker, who co-financed and directed the R-rated 'Inconceivable' thriller, sued Emmett/Furla/ Oasis Films for breaching the agreement signed in Februray,2015. Baker charged Emmett/Furla for giving him fraudulent incentives that if he co-financed the film with $1 million, he would be assisted in financing and producing Baker's choice film: Fate. And now Emmett/Furla responded to this fraud suit.
Baker said that his experience has been synonymous with 'what happened in the film'. During the process of filmmaking, he was filming a documentary on first-hand experience of filmmaking.
 Why Fraud Suit has been filed against Emmett/Furla:
Emmett/Furla breached the agreement entirely after $1 million were transferred to their bank. Baker revealed that Emmett/Furla decided on paying him $125K as directing fee and $425K as production fee. Contrarily, Emmett/Furla was to be paid $550K as production fee. But, without Baker's knowledge, Emmett/Furla paid themselves $650K as production fee.
Moreover, the agreement stated that Baker will be the only one co-financing the film. He was assured that he will be prioritized for paying back the finances. But, Emmett/Furla deceived Baker by bringing in more equity players in the project and paying them out first. Baker is seeking out $4.5M for the damages and has asked for a court trial.
The reason behind Emmett/Furla Fraud:
Baker's statements reveal that his filming the documentary and financing it became a reason behind the breach. Baker was paying for the documentary by himself and it was then that differences were created with Emmett/Furla.
Baker clarified that his documentary was in no way made to harm the success of 'Inconceivable' or Hollywood. Yet, during the filmmaking process, things began to change with Emmett/Furla:
"It came to a point, that there was nothing I could do but walk away, bite my tongue or finish the film (Inconceivable) and hope that they (Emmett Furla) would keep to their word and make Fate, which is the first film that I wanted to do and was my passion film that I was bringing in,"
He further revealed that:
"Then they baited and switched me. They said I had to do one of their films first in order to do Fate. I went ahead and finished Inconceivable. I had 49% of that copyright. If it weren't for having the copyright, it would have been much worse."
Baker and his staff weren't paid in the process and he was given statements such as the budget is low:
"This wasn't a collaboration but I tried so hard to make it so, and they just kept siccing the bond company after me. It was me against them. I kept quiet until the movie came out. It's like I'm David and they were Goliath and they just kept beating me up. They owe my staff a hundred thousand dollars, and still haven't paid them a dime. They just kept saying they don't have it in the budget. I was supposed to be their partner on this film. They didn't even show us the budget, in fact, they reversed-engineered the budget,"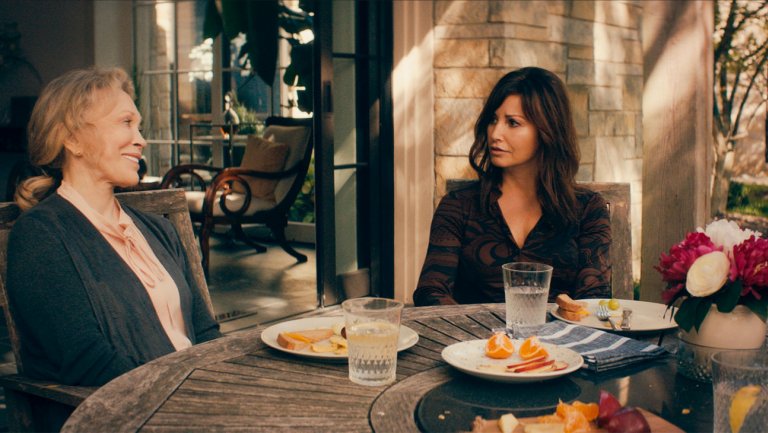 Emmett/Furla responded against the Fraud suit:
On Saturday, George Furla and Randall Emmett, both, showed up in their defense against the lawsuit filed by Baker. Emmett said to the media that facts will be revealed in their counter-suit that's being filed against Mr. Baker. Furla added that the suit has no merit and credibility. She continued that It is 'disgusting and frivolous'.